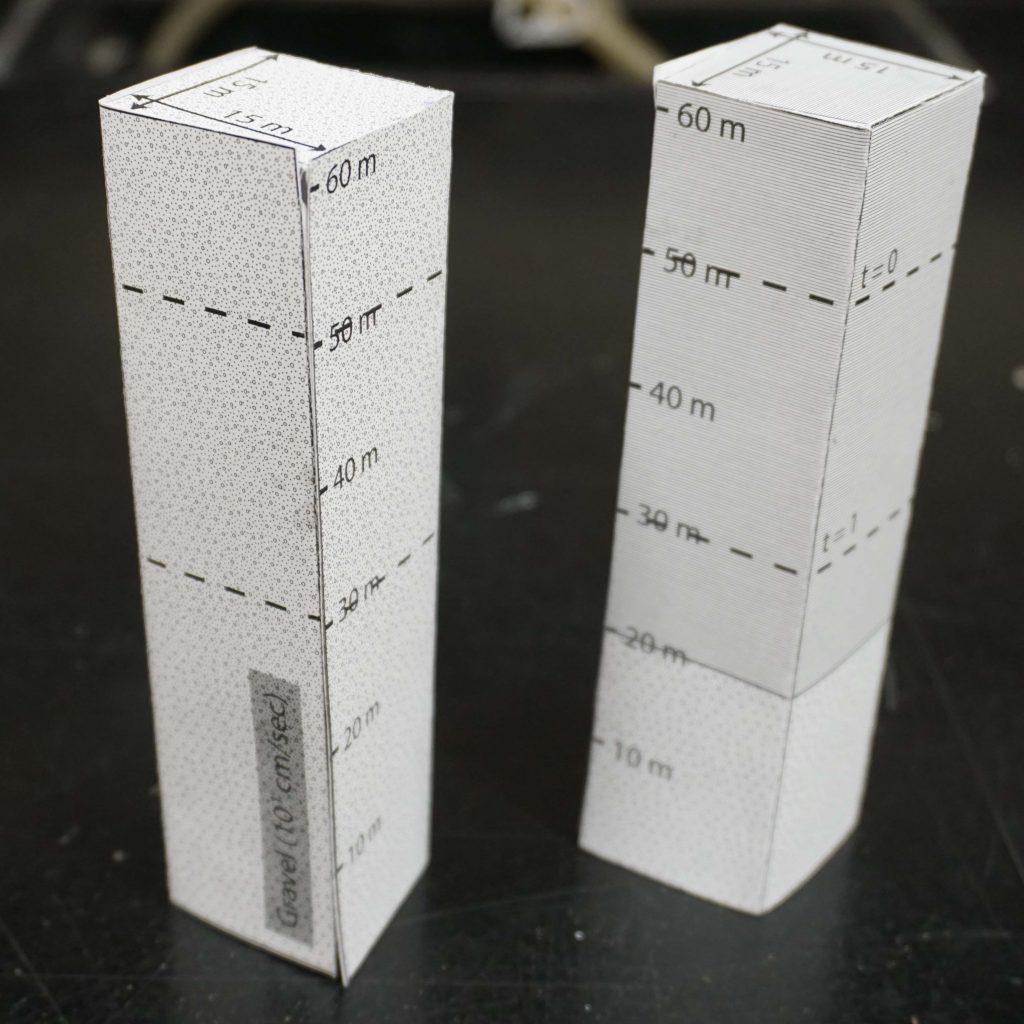 Objectives: Explore the relationship between confined and unconfined aquifer storage properties.
1. Groundwater storage is defined by the term storativity ( or storage coefficient), which represents the volume of water released from an unit area aquifer due to a unit drop in head. This can be thought of as the volume of water (m3) drained from an aquifer that has an areal extent of one square meter and a decline of head of one meter. However, the mechanisms for this draining of the aquifer a different for a unconfined aquifer as compared to a confined aquifer. As a result, we have to sub-terms for which specific yield describes storage in a unconfined aquifer and specific storage describes storage in a confined aquifer. Below is the equation that relates these two sub-terms to storativity:

Where:
Vw is the volume of water released form the aquifer [L3]
h is the hydraulic head [L]
A is the areal area of the aquifer you are evaluating [L2]
Ss is the specific storage [1/L]
b is the aquifer thickness [L]
Sy is the specific yield [-]
Using the foldable aquifer models given below answer the following questions assuming that the volume of water released in each of the aquifers is 945 m3.
A. Quantify the specific yield in the unconfined aquifer.
B. Quantify the specific storage in the confined aquifer.
C. Describe the difference between the storage mechanism in the unconfined aquifer as compared to the confined aquifer.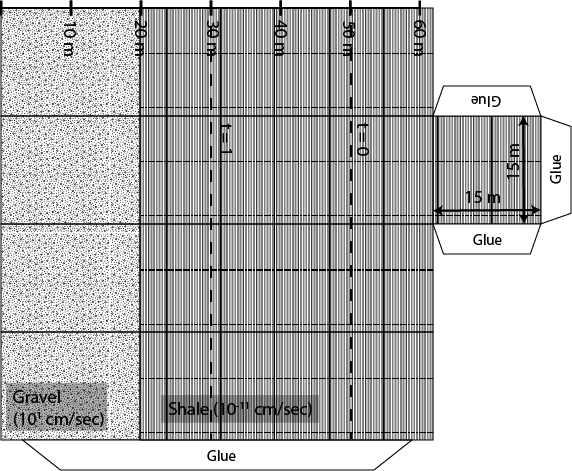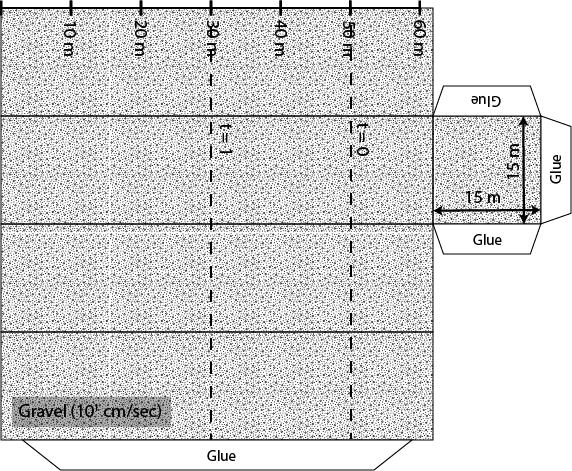 This work is licensed under a Creative Commons Attribution-NonCommercial 4.0 International License.